Health & Safety
---
Timberlands' Commitment to Health & Safety
"Timberlands Limited is committed to managing a safe working environment to reduce the incidents that cause fatalities and serious disablement."
Safety Comes First
Health & Safety starts with YOU! We want everyone that enters the forests and sites we manage to return home safely at the end of each day. To achieve this requires robust safety policies & procedures, competently trained staff & contractors to carry out tasks, effective communication, and commitment by all parties to follow the safety policies and procedures to reduce risk. Please refer to our Forest Access page for specific Forest Access and Closure information.
---
Safety ALERTs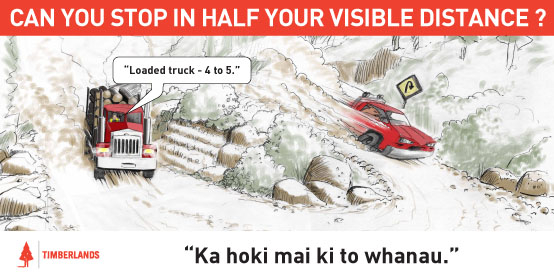 Maximum Speed Limits
TIMBERLANDS has revised speed limits in our forests.
New maximum speed limits take effect from Monday, 12 August 2019. See notification here.
Beware of Dust Clouds
At this time of the year forest roads get very dry and dusty,
reducing visibility. Please take care and remember to: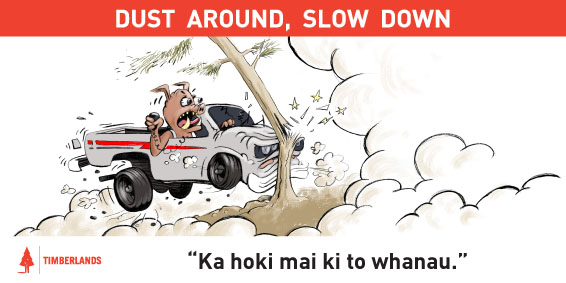 Drive to the conditions
Keep left - Not all vehicles have RTs
Lights on
Take rest breaks
Beware of weather hazards
---

Report all Hazards
Please report any issues, in particular significant safety or environmental hazards to Timberlands Limited, for example:
Slips
Fallen trees
Washouts
Ponding
Single lanes
Speed restrictions
Machinery operating to repair damage
Public – some access is permitted or people cut off by damage to public oads (see below).
Emergency Procedures
Pleaser refer to the

Emergency Procedures sticker or

Emergency Plan for further details.