Forest Access
---
ForestS operating Under COVID-19 Level 3 restrictions
All TL-managed forests are operating under strict COVID-19 Level 3 protocols restrictions. Refer to COVID-19 SRPs for full details and obligations.
FIRST Security will be maintaining patrols 24/7. Any enquiries please contact Timberlands Limited at info@tll.co.nz. Updates will be provided as they come to hand.
---
Commercial Forests are Multi-hazard Working Sites
Commercial forests are multi-hazard working sites and therefore access must be carefully managed to ensure the safety of all parties concerned. Access may be closed to all or parts of forest's, managed by TIMBERLANDS Limited, at short notice during periods of high risk (e.g., forest operations, elevated fire danger levels or extreme winds etc).
Anyone wishing to access forest estates managed by TIMBERLANDS Limited, must obtain an ACCESS PERMIT and abide by the General Forest Access Rules & Safety Behaviours (see below). This ensures TIMBERLANDS Limited can provide the registered permit holder with information on hazards and other access conditions.
Safety Warnings!
Refer to Health & Safety for latest Safety Warnings
---
General Access Rules

GENERAL FOREST ACCESS RULES & SAFETY BEHAVIOURS for Business Permit Holders


GENERAL FOREST ACCESS RULES & SAFETY BEHAVIOURS for Recreational Permit Holders

Refer to Forest Access & Closures information relating to each indivdual forest managed by TIMBERLANDS Limited.
---
Fire Danger Levels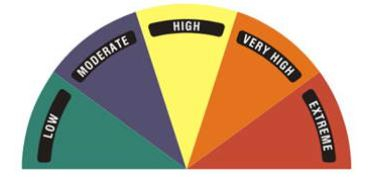 Refer to Fire and Emergency New Zealand (FENZ) for latest Fire Danger Levels.
---
Access Permits
Refer to the Business/Contractor Access Permits or Recreational Access Permits section for further information. Permits are only issued for:
RECREATIONAL ACCESS - For Hunting & Fishing during permitted periods only.
To be obtained from FIRST Security - Phone: 07 347 0297 or Email: timberlands.permits@firstsecurity.co.nz
BUSINESS / CONTRACTOR ACCESS - For Approved Suppliers or Commercial Businesses.
To be obtained from Timberlands Limited - Phone: 343 1070 or Email: permits@tll.co.nz
Please Note:
Permits will not be issued to anyone trespassed or in receipt of a warning from TIMBERLANDS Limited.
Due to safety and commercial reasons, permits are not issued to the general public for firewood.
TIMBERLANDS Limited is aware that a group is issuing fake Recreational Permits for Kaingaroa Forests. Please be warned that valid permits can only be issued by FIRST Security or TIMBERLANDS Limited. Access without a VALID PERMIT will result in a Trespass Notice. Please see the Trespass Information Notice for details.