Our People
TIMBERLANDS draws on a solid foundation of knowledge and experience in the forestry industry. The combined expertise of our carefully selected management team covers the full spectrum of forest information, forest establishment, tending, harvesting, log manufacturing, marketing of logs and wood chips, as well as financial reporting and compliance services. Operational members of our Senior Executive team and many of our employees have spent their working life in forestry and are recognised as experts in their field. TIMBERLANDS Limited (NZ) employs approx 80 staff and manages approximately 750 contractors.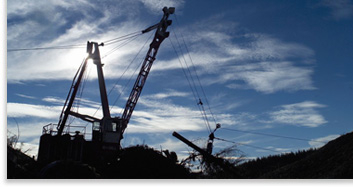 Members of our Senior Executive Team are:
Robert Green
Chief Executive Officer
Pauline Van den Kerkhof
Financial Officer
Ian Hinton
Technical Manager
Dean Witehira
Tree Crop Manager
Andrew Peddie
Harvesting & Marketing Manager
Carl Stent
Health & Safety Manager
Colin Maunder
Sustainability Manager
Belinda Bird
Human Resources Manager
Stuart Hickman
Group Legal Counsel
ROBERT GREEN, Chief Executive Officer
Formerly the CEO of VicForests (2011- 2016) and Director for Sales and Contracting (2009 – 2011), Robert brings to Timberlands extensive experience in hardwood and softwood, plantation and natural forestry, as well as experience in primary and secondary processing, import, export and distribution. Before moving to Australia, Robert was a Divisional Manager for Snavely Forest Products in San Francisco, USA. Robert holds a Bachelor of Commerce (Economics) with Honours from the University of Otago.
PAULINE VAN DEN KERKHOF, Financial Officer
Pauline has held various accounting positions in the forest industry for over 30 years, including Management accounting, Vessel Management and Accounting and Financial Accounting. She joined Timberlands in 2003, leaving her previous postion with Fletcher Challenge Forests. Pauline is a Chartered Accountant and a member of Chartered Accountants Australia and New Zealand.
IAN HINTON, Technical Manager
Ian has over 30 years of industry experience with a career focus in resource modelling, forest valuation, research and development (R&D) and land management. Ian currently leads the team responsible for managing TL's strategic planning, R&D, valuations, and resource management as well as leading our digital transformation. Ian has a BForSc (Hons) from the University of Canterbury, a Post-Graduate Diploma in Management from University of Waikato and is a member of the NZ Institute of Forestry.
DEAN WITEHIRA, Tree Crop Operations Manager
For approximately 30 years Dean has worked in a variety of roles within the Forest industry including forestry research, tree improvement, health & safety, training, forest establishment and silviculture and for the last 20 years in forest management. The majority of this has been in and around the Kaingaroa Forest. Dean graduated from the University of Canterbury with a BForSc (Hons), he holds a New Zealand Certificate in Forestry (NZCF) and recently completed the General Management Program at HBS. Ko whakapapa ia no Ngai Tawake, Nga Puhi.
ANDREW PEDDIE, Harvesting & Marketing Manager
Andrew has 30 years' experience in the forest and wood processing industry, including 14 years consulting. Roles include forest engineering, processing management, information technology and forest data preparation for valuation across New Zealand and Australia. He holds a BE(Ag) (Hons) from the University of Canterbury.
CARL STENT, Health & Safety Manager
With a wealth of experience from the civil construction, transport, environmental management, and service sectors, Carl brings a dedicated occupational health and safety leadership resource to Timberlands. Having held several senior management roles over the past 20 years as well as running his own risk management consultancy business, Carl brings a fresh perspective to the senior management Team. Partners in safety is his creed and stand to improve safety performance at Timberlands.
COLIN MAUNDER, Sustainability Manager
With over 25 years' experience in most aspects of forest management, Colin specialises in forest risk management including environmental safety, fire and security management of plantations. Colin graduated from University of Canterbury with a BForSc and an MSc in Environmental Sciences. He is a member of the NZ Institute of Forestry and the Environmental Institute of Australia and New Zealand.
BELINDA BIRD, Human Resources Manager
Belinda has worked in a range of primary industries during her career, including dairy, kiwifruit and water industries, as well as having held positions in both OSH and ACC where she undertook consultancy work in injury prevention and health and safety management. This broad experience is incorporated into her current role with Timberlands. Belinda holds a Graduate Diploma in Health & Safety from Massey University.
STUART HICKMAN, Group Legal Counsel - Details to come