Forest Risk
"Protect the Forest: Manage the Risks"
There are many physical and legal risks facing forest owners today, however most are manageable. TIMBERLANDS's Forest Risk Team has significant experience in key risk areas associated with fire, environment, health & safety, forest access and security as demonstrated by the examples below:
Fire
Manage and operate four fire depots including a fleet of five fire appliances with dedicated staff and contractors specialising in fire management and suppression.
Well trained workforce and experience with large-scale controlled burns.
Close relationship with Fire & Emergency NZ (FENZ)
Environment
Health & Safety
Comprehensive Health & Safety system (SCRIM)
Committed to Health & Safety as summarised in the
TIMBERLANDS Limited Health & Safety Policy
Attained tertiary level accreditation to the ACC Workplace Management Programme (WSMP) demonstrating a high level of compliance with health & safety regulations.
(click to view ACC website)
Forest Security
Provides security protection and access management for over 200,000 ha, over 200 forest entry points and several thousand truck and other vehicle movements per year.
Management of the world renowned Whakarewarewa Forest, which has in excess of 300,000 recreational visitors per year, 100kms of mountain bike tracks, 60kms of walking tracks and over 50 organised events per year.
Managing the Risks
TIMBERLANDS' Forest Risk Team provides peace of mind to the forest owner through best practice and legal compliance. Legal compliance is a major component of risk management and together with the examples outlined above, TIMBERLANDS manages the risks of the forest estate using a systems-based approach combined with practical field-based applications. We comply with the following legislation:
Health & Safety at Work Act
Resource Management Act (including Regional and District Plans)
Hazardous Substance & New Organisms Act
Fire & Emergency NZ Act
Trespass Act
Historic Places Act
Climate Change Response Act 2002 (NZ Emission Trading Scheme)

Health & Safety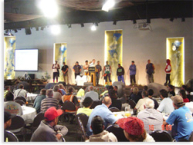 TIMBERLANDS minimises exposure to accidents and safety related litigations through a comprehensive health & safety system, which proactively focuses on field compliance to better-than industry standards. TIMBERLANDS has a strong focus on promoting and maintaining the health and wellbeing of all staff and contractors. As part of this focus TIMBERLANDS has achieved Tertiary Accreditation for the ACC Workplace Safety Management Practices (WSMP) programme.
Fire Protection
TIMBERLANDS protects the forest estate from fire through thorough preparation and training of staff and contractors. TIMBERLANDS minimises the outbreak of fire through stringent security, awareness and communication of fire dangers. This is primarily achieved under the local Fire Plan, which details levels of fire readiness dependent on fire hazard. Of particular note is the experience of many TIMBERLANDS' staff who have participated in national and international fire response (i.e.: USA and Australia fires). Incidents have been small to date, but there are periods of high fire danger so the fire risk precautions and preparations are managed appropriately. TIMBERLANDS has experience in managing a forest estate-wide radio network, critical for distribution, emergency (fire) response and security.
Environmental
TIMBERLANDS adds value to the forest through its Forest Stewardship Council certification and therefore manages the forest to meet FSC environmental and social standards and provide advice on the merits of obtaining certification. FSC certification demonstrates that logs are sourced from a well managed forest in accordance with FSC Principles and Criteria. Logs carrying FSC certification obtain access into many environmentally discerning markets worldwide.
TIMBERLANDS works to a comprehensive and electronic-based Environmental Management System (EMS). This includes a process to identify and manage high risk sites and a set of operationally targeted Best Environmental Practices.
Of current relevance is TIMBERLANDS' knowledge of the Treaty of Waitangi and its implications on forest ownership (including Crown Forest Licence obligations) and also on climate change (Kyoto Protocol and NZ Emissions Trading Scheme (ETS)).
Forest Security
TIMBERLANDS' forest security operations are focused on asset protection through access control and infield patrolling. These are primarily achieved through issuing of permits, controlling access points and undertaking security checks to ensure road safety, secure log distribution, accurate log docketing and ensure that forest users comply with access conditions. Where required, the trespass and eviction of unlawful activity is undertaken.