Financial Management & Compliance
"Its All About Dollars & Sense - The Buck Stops Here"
The TIMBERLANDS' Commercial Team, comprising of one FCCA, two CA qualified accountants, one provisional CA, one ACA and one accounting technician, has particular expertise in managing all commercial, financial, treasury and compliance requirements on behalf of the forest owner.

Performance Reporting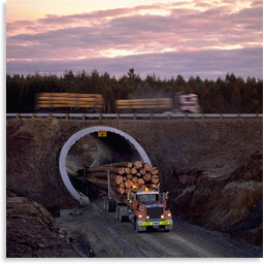 TIMBERLANDS' objective is to provide the forest owner with concise and targeted management reporting outputs designed to optimise operational management decisions. Considerable effort is spent ensuring that data integrity is upheld, supported by tight process controls to ensure correct matching, in order to deliver succinct meaningful reports. Re-forecasting and "what if" scenario reports are standard within the capability set. TIMBERLANDS has vast experience in managing export sales, vessel margin analyses and controls over inventories.
Financial Accounting and Compliance
TIMBERLANDS financial accounting platform allows for dual-based currency reporting. Work standards and reporting processes are built on GAAP principles consistent with IFRS reporting standards. TIMBERLANDS conducts an annual internal audit review process and has a strong working relationship with PricewaterhouseCoopers and Deloittes. On behalf of the forest owner, TIMBERLANDS also completes various compliance reports and filings to the IRD and Statistics NZ.

Treasury
TIMBERLANDS provides treasury management designed to optimise working capital and ROI for clients. Full service cash and working capital management is optimised via close scrutiny of domestic and export receivables management and payables credit terms. Surplus funds are invested with particular focus on audit trail and delegated authorities.

Legal Support
In addition to having a strong working relationship with DLA Piper, TIMBERLANDS carries in-house legal expertise. All customer and vendor relationships are contracted with particular focus on cost and service level agreement management.

Systems
TIMBERLANDS continually reinvests in new state-of-the-art server infrastructure to cope with business expansion and business continuity strategies, deploying thin client services utilising a Citrix XenApp platform. TIMBERLANDS uses a log stock and log movement docketing system called FIPS (widely used in the NZ environment), which is designed and supported by Integral Limited in Rotorua. TIMBERLANDS has installed Kypera to deliver all end-user reporting. This software is used by the NZ Audit Office and can be tailored to meet any particular reporting needs of the forest owner. TIMBERLANDS' IT infrastructure is managed by an in-house engineer, supported by eGSolutions.
Economic Rationale
The TIMBERLANDS' Commercial Team has the capability to develop and perform complex modelling on behalf of its clients, with a prime focus being the economic merits of investment analysis.